DATA
WISEN
transform data into real results
What We Do
We convert data into business value.
Our Experience
We have extensive experience in creating business value in diverse environments and a proven track record of delivering actionable, data driven business insights through innovative application of Advanced Analytics and Data Science.
Our Data Science expertise spans diverse industries:
Financial Services
Fintech
Retail
Telecom
Industrial IoT
As cross-functional facilitators, we are comfortable bridging the gap between business leaders and technical experts.
Hands-On Data Science
We provide analytics support for diverse business functions:
Customer Analytics: Acquisition, Credit Risk, Collections, Attrition etc.
Operational Analytics: Predictive Maintenance, Fraud detection, Call Center optimization, etc. 
Business Analytics: Forecasting, Strategy Optimization, etc.
We are ready to assist you in
Analytics design
Model development
Project support
Education & training
Let us know your needs
and we can design the right engagement scope
Benefits
DATA WISDOM QUANTIFIED
$88 M in incremental balances & $15 M incremental annual revenue per vintage achieved using a dual objective model in credit risk acquisitions
29% increase in the High Value Customers' portfolio and High Value attrition reduction, generated for a Regional bank through Up-sell targeting models
$5 M savings in lost production costs identified for an Oil Refinery, catalyst replacement strategy optimization
$18 M in recovered revenue potential identified due to energy theft for a Utility.
98% hit rate in proactively identifying furnace flooding, enabled millions in a potential lost production for an oil refinery and ensures safety of the plant
89% recognition rate of potential attrition cases, enabled the Telecom's effective churn prevention strategies to avoid revenue loss valued at $518 M annually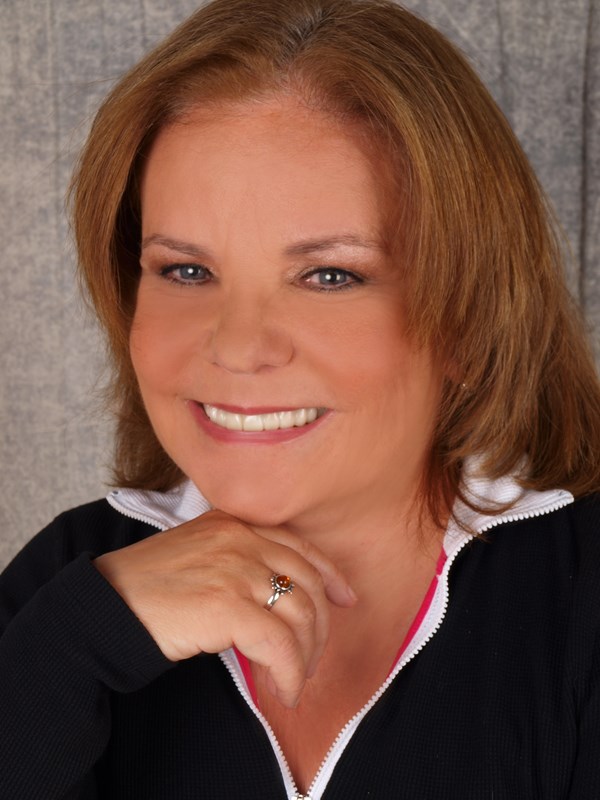 Anna Olecka
ABD, Operations Research
About
Data
Wisen
Our 20+ years of cross-industry analytics experience allows us to transfer learnings and analytic methods between various domains. This knowledge transfer capabilities, combined with our expertise in advanced machine learning is what powers depth of our actionable insights and enables value generation for critical business challenges.
Founder Anna Olecka (data mining patent holder) is an accomplished thought leader, excelling in ability to rally teams around business goals and analytic innovation.
We do not shy away from applying most advanced Data Science tools where applicable, but we are firm believers in Occam's Razor Principle. If a simple solution is satisfactory, we will not look for a more complex one. Deep Learning has its place (image or voice recognition, to name a few), but when a business problem can be solved with a simpler method, we will not give in to the hype.
We are also firm believers in the interpretability of the analytic models in most business domains. We believe that "why" is just as important as "what", because it's the "why" that most often drives the business decisions.  If an account is classified as 'bad' (whether it's a risky credit card applicant or electric meter suspected of energy theft), it behooves the analyst to pinpoint most likely culprit for this assessment, sometimes for regulatory reasons, but often just to avoid unconscious bias. If a preventive maintenance model indicates upcoming asset's failure, operators will want to know most likely cause, so that they can take a preventive action in a timely manner.
OUR APPROACH TO DATA SCIENCE
We work with the Client to pinpoint the business objectives and data availability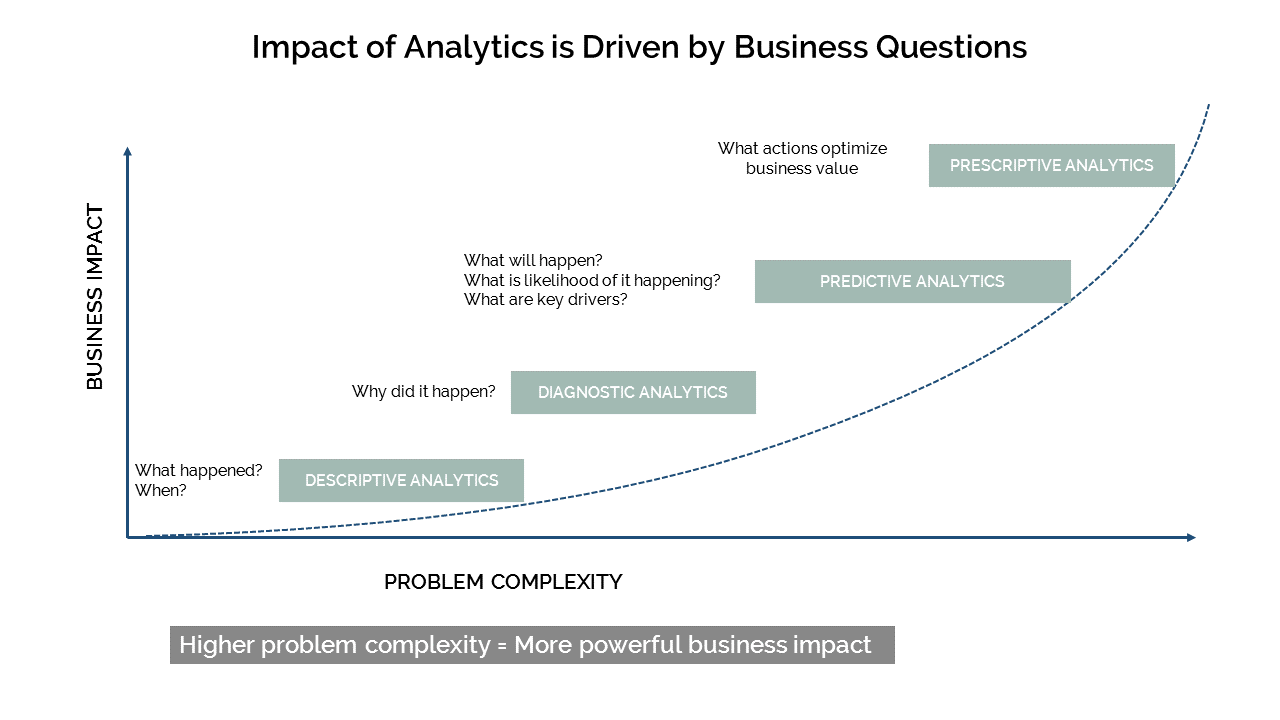 Then...
We select the most fitting Data Science approach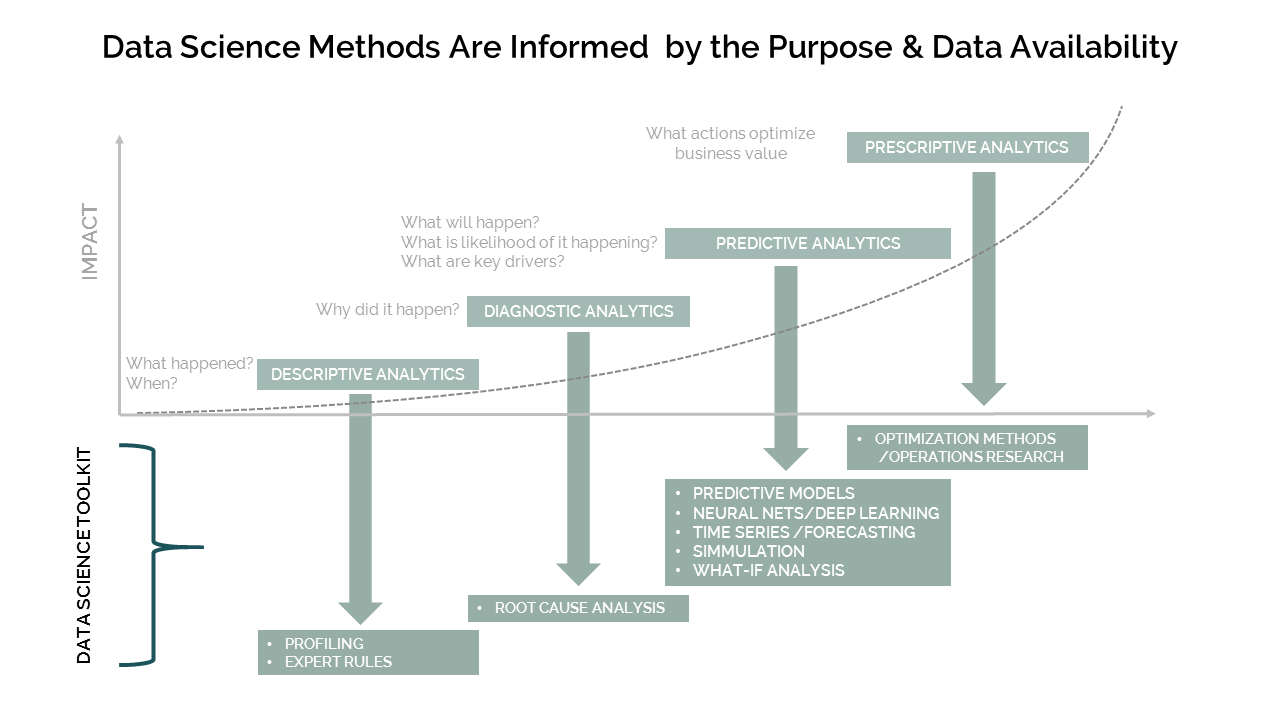 Request a Free Consultation